Tented class
Outdoor lessons
Dining area
Damage to old building
Towards the end of 2019 we were contacted by a friend who asked if we could help a Swiss charity raise money to rebuild a school in Namdo, an extremely remote collection of 4 villages in Upper Dolpo. Global warming and the subsequent climate changes have led to crumbling buildings that are no longer useable. Shree Shahid Darma Bankta Basic school and health post in Namdo have borne the brunt of global warming and recent climate change, unprecedented summer rainfall and winter snows have damaged the buildings beyond repair. Traditional mud and stone building methods aren't able to withstand the change in climate, the replacement buildings are to be made using an award-winning concept developed by Australian engineers.
This isn't a project for the faint hearted. At 3800 metres, Namdo is high and the only access is to cross several passes over 5000 metres. Once the winter snows start the passes close and Namdo is cut off for up to 6 months. Rebuilding is an expensive project as most of the materials will have to be transported by traditional mule caravans, taking 8 days across the Himalaya.
At the moment the children are being taught in tents. With temperatures as low as minus 10 it's extraordinary they even turn up for school and yet some are walking up to 2 hours to get to school. Shree Shahid Darma Bankta Basic school takes children from Nursery up to class 6, the nearest school for classes 7 & 8 is a 2 day walk from the village and the nearest secondary school is an 8 day hike. It's vital that we can get the children back into proper classrooms as soon as possible. Without a school the children will have no access to education.
Also in much need of rebuilding is the health post attached to the school. It is the only access to healthcare for the people of Namdo and even though it is basic with 1 nurse, no doctor and few medicines, the health post plays a vital role in the community.
The costs and logistics for this project are mind blowing in scale. We estimate the final bill to replace the damaged buildings will be around £160,000 of which Schulverein Lo-Mantang and the local government in Upper Dolpo have raised approximately £97,000. We are aiming to raise £20,000 - £65,000 to finish the project. The plan is to use whatever funds we can raise as soon as they are available, there is a very short window of opportunity to get materials to Namdo and to be able to build. We need to act fast if the children are to have shelter for their studies this year.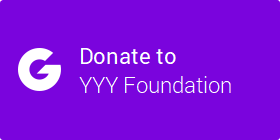 The project is being led by Swiss charity Schulverein Lo-Mantang, who have for many years successfully managed projects in remote and high altitude areas. We look forward to working with them to improve the lives of the children of Namdo.
If you are interested in helping us to raise the money for this project please get in touch, we can give you detailed plans for the project.
Due to current global uncertainties the GBP costs given above we have based the above costs on an average exchange rate.